The hardship of trying to find a place to stay in the Caribbean 🏝😫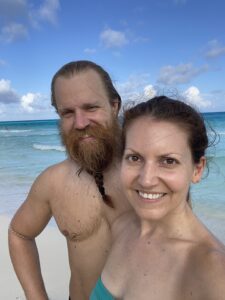 As announced in my last post, we were going to move from the west coast of Mexico to the Caribbean coast, with first stop in Cancun.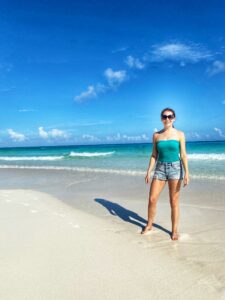 Long story short, we did not like Cancun 1. 😆🤷🏻‍♀️
Not only did our hotel overbook and we had no place to go, they also ended up sending us to a crappy hotel without running water for the first day and night. No elevator and, on top of that, no money back. We booked a nice looking hotel with pool and got a simple room in a simple hotel for no reimbursement. It's common for hotels to overbook as travelers often don't show up. 
Traveling with a guy who loves to fight for his rights, we ended up arguing with the hotel personnel. Eventually they offered us free breakfast as compensation and we were happy about our small win. Till breakfast time. 😆🍳🥓 
Breakfast included plain toast and coffee. When we asked if we could order some eggs or fruit, they said it was not included in our special deal. So we realized all the hotel employees did the night before was trying to get rid of us by promising breakfast, knowing that it was just a really cheap deal. Very upsetting! 
As a side note: Luckily Booking.com is a great support in cases like these. They help you cancel hotel stays and get your money back. 
Being a bit disappointed to not have found a place to settle down for longer, we took the ferry to the island of Isla Mujeres. 🧜‍♀️
(Check out my video below about our time on this beautiful island)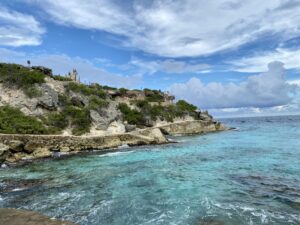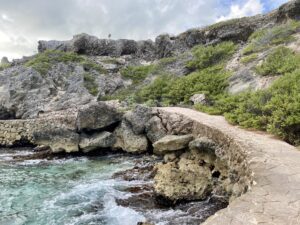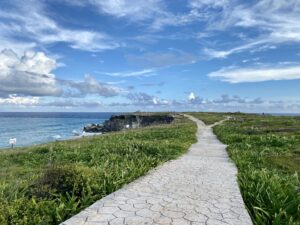 A small island that is easily walkable, with an archeological site located at the most eastern point of the whole country. That means, this is the place the sun sets first over Mexico. 🌅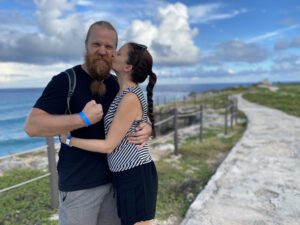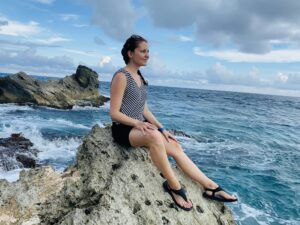 This island was really special with some shops and restaurants, and we even found an organic place (AROMA Isla) that offered good Wifi, natural smoothies and healthy food. After our daily morning swims in the warm turquoise Caribbean water, we worked there sometimes. Everything felt great! ☀️🏝
We met the owners of a restaurant (Asia Caribe) who moved to the island in the 1990s from Maine and California and built up their business there. It all felt very relatable and we thought we had found our new home for a while. Living on an island – living the dream! 🌈🏝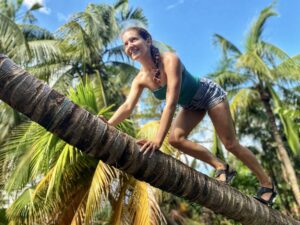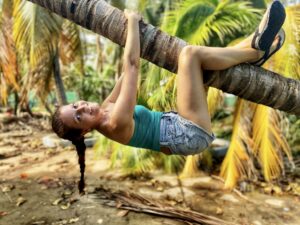 But soon reality caught up with us…
Unfortunately we were soon missing a place to work out (gyms were closed due to a pandemic) and more places to work online (our favorite café closed at 4 p.m.).
This meant for us Isla Mujeres was more of a vacation place. Too bad! 😢
We took the ferry back to the mainland and had to keep looking for a place to stay.
Also we heard a hurricane was about to hit the Gulf of Mexico, so we better find a safe place soon. 
Update coming asap.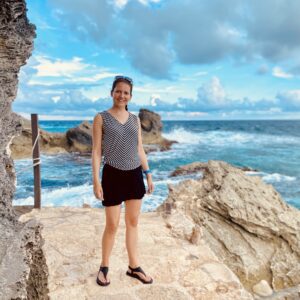 Watch the video of us on Isla Mujeres!
——
1 Cancun is known for its tourist zone, the Zona Hotelera, a long island off the coast. Cancun was founded 50 years ago and therefore is a very young town. It mostly lives from tourism and offers beautiful sand beaches and turquoise water. Since we are no luxury tourists who want to spend all day at the beach, we got bored of Cancun after a couple of days. ☀️🏝